We have qualified PGA golf coaches dedicated to helping you improve your golf skills.
Whether you're a beginner, looking to take your game to the next level or a junior player, our coaches are on hand to help you.
With state-of-the-art coaching facilities, we offer video analysis, flightscope technology, ball flight tracking and ball data.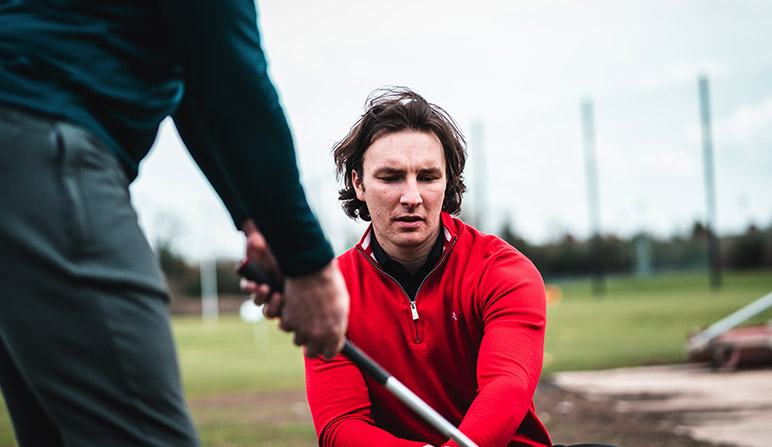 Our Golf Coaches
André Bell
Introducing André Bell, the jet-setting golf coach on a mission to take your golf game from zero to hero.
André's no ordinary coach - this golf wizard has got it all: communication skills that could charm the birds from the trees, a creative flair that'd make Picasso jealous, and experience in the dusty and dirty arena.
André's rubbed shoulders with the biggest and brightest in the golfing universe, and now he's ready to share his secrets with you! But André's not just a golfing pro - he's also a master at smashing through mental barriers, helping you harness your emotions and decision-making skills like a golfing champ. From driving and putting to navigating the mental game and on-course playing, André's got every angle covered.
Plus, with over 15 years of professional coaching experience and a PGA membership card shining in his pocket, he's got all the tips and tricks to take your game from the ground to the clouds. So, if you're ready to tee off with André, drop him a line at andre@kingsleycoaching.com to start your journey to golfing greatness!
Junior Golf Lessons
Private junior coaching is available along with school holiday special classes, please enquire to find out more on george@thepremierlounge.net.