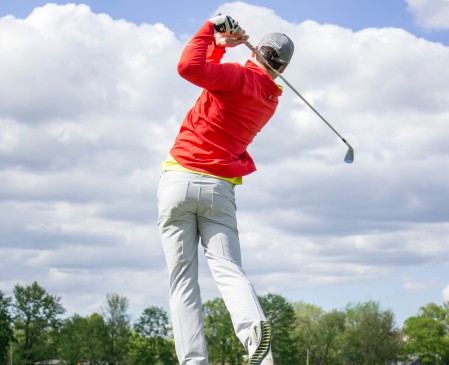 Things to Consider Before Your Epic Golf Trip
Jul 30, 2018
With 270,000 hectares of golf courses in the UK, there's no need to stick to your local club. If you're bored of the 141 golf courses in Surrey, then why not head to one of the 550 in Scotland? There are endless new holes to explore, but this might require taking a few days off work so you can really focus on your game. Taking an epic golf trip with some friends can be a fun and relaxing experience, but you'll need to prepare properly to get the most out of it. Here are the main things you'll need to consider.
Gathering Equipment
When you head to your local club, you might just throw some clubs in the boot of your car and head off. An epic golfing holiday will require more preparation. You will need to ensure that you have clean and ironed clothes for each day you'll be on the course. You will also need to check that you have all the right equipment, which should be clean and fully functional.
Keep your clubs protected by removing their heads. These can go into your main bag or a pocket of the golf bag. They can even be placed in a carry on bag if you are planning to fly. Wrap the clubs in clothes or towels to keep them fully protected in transit, so you'll have the best quality equipment when you arrive.
Planning your Journey
With so many golf courses to choose from, it can be tempting to visit as many as you can during your golfing holiday. However, you will need to factor in journey times between the different courses, which may be substantial. Instead of visiting the largest number, why not check out special and historical courses?
The Old Course at St Andrews is one of the most famous courses for its idyllic setting by the North Sea, while Muirfield is home to the world's oldest golfing society. Selecting one or two incredible courses will provide a richer experience, which will be difficult to forget.
Preparing For the Worst
If you want your golfing adventure to go off without a hitch, then you should be prepared for the worst. Start by selecting your location carefully. The south east of England receives an average of 600mm of rain a year, while northern Scotland averages five times this at 3000mm a year. Regardless, pack your raincoat just in case. You should also prepare for unexpected expenses, such as a broken down car or hotel charge. By having an emergency fund available, you can be certain of a great golfing adventure.
If you're a golfing enthusiast, then an epic golf trip is probably permanently at the back of your mind. Taking the leap of faith and actually going far away from home to practice your putts will likely be an amazing experience, but you may be wondering where to start. Make sure you have a route carefully mapped out, then gather you equipment and pack your clubs safely in your bag. Always remember to prepare for bad weather and expenses so that everything goes as planned and you can get the most out of your golfing holiday.