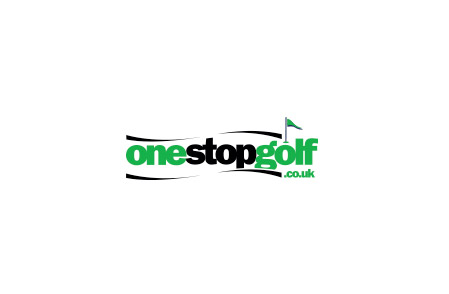 One Stop Golf seeking partner to add a new attraction for people of Hull
Dec 09, 2015
One Stop Golf is looking for new business partners to further develop its offering and provide something new for people in the city.
Director Mark Rozenbroek is keen to build on the success the centre, in National Avenue, has enjoyed in recent years, having seen visitor numbers rise year on year and surpass 100,000 in 2015.
The centre is currently a hub of fun sporting activity with a nine-hole Footgolf course, a nine-hole Pirate Adventure crazy golf game and a first-class driving range providing professional coaching for the serious players.
The success has brought major recognition, as it has been the finalist in tourism categories in business awards staged by the Hull Daily Mail, Hull and Humber Chamber of Commerce, and Visit Hull and East Yorkshire's Remarkable Tourism Awards over the past 12 months.
Now, with a large plot of land still to be put to use on the site, which has been transformed over a five-year-period, Mr Rozenbroek is keen to add something new to the offering, and is interested to speak to any potential partners who would like a base at the centre.
"We've come a long way over the last few years, to a point now where I feel this site can become a focal point for leisure activities, particularly in West Hull," said Mr Rozenbroek.
"We were the first people in the county to open a Footgolf course after spotting it on a family holiday in Holland. Now there are more than 100 courses across the country, and ours has attracted record numbers of players in 2015.
"That sport is really popular with young people, and a high percentage of players here are children who come down with their families. Now it would be great to add another element to the centre which can have a similar impact.
"I have been thinking for some time that we could better utilise the space we have to add something new to this area of the city, whether that be another sporting activity, an extra food offering from one of the big names, or something completely new like the Gravity trampolining experience at Xscape in Castleford.
"The theme here has always been about encouraging young and old to come together and have some fun whilst taking part in some form of sport. It started with golf, then moved into Footgolf, so we are open to any suggestions which will add to the offering in the city."
Mr Rozenbroek says any interested parties would have to keep in made the centre's positon in National Avenue, where it is close to large number of homes. But he says the location makes the site a prime position for attracting visitors.
"We have always prided ourselves on our relationship with people who live close by to our facilities, and that of course will be top of our priorities when we come to considering any suggestions," he said.
"It is a great location, with a huge captive audience nearby, so with the right partners, I think we could add something very special to the site and hopefully have a new addition to offer visitors come 2017."
Anybody interested in working in partnership with One Stop Golf should contact Mr Rozenbroek on mark@onestopgolf.co.uk or 01482 494948