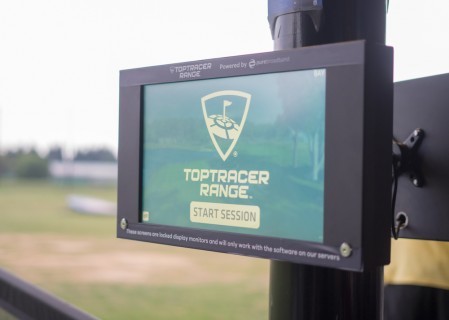 Introducing Toptracer Range, powered by Pure Broadband
Jun 25, 2018
We're extremely excited to be bringing Toptracer Range to the driving range at One Stop Golf!
What is Toptracer Range?
It's the driving range experience completely revolutionised. Toptracer Range uses the same tracking technology as professional TV broadcast which allows you to track the distance, ball speed and height of your shot.
There are different games and challenges to play in a group or you can use the software solo to improve your game by tracking your shots.
The app
Download the Toptracer Range app to track what's in your bag (how well you perform with each club) and access leaderboards. Toptracer Range takes the guesswork out of swing adjustments by providing instant, data-based shot feedback. Not only will you be able to store all shot data but you can also see how you rank against other players.
Yorkshire's first
There are 17 other Top Tracer Range's in the UK but we're proud to be flying the flag for Yorkshire as we're the first in the county.
A seamless service
We've teamed up with Pure Broadband to provide Toptracer Range as ultrafast internet is required to run the software. Their speeds are the best in the area and the system needs to feel seamless without any buffering slowing down your game.
Pricing
Booths can be booked out in half hour slots. The price is £10 per half hour per booth with a maximum of 4 people in a booth. You receive 75 balls per half hour.
Be one of the first to book:
Please call 01482 494948 and book your Toptracer Range slot.