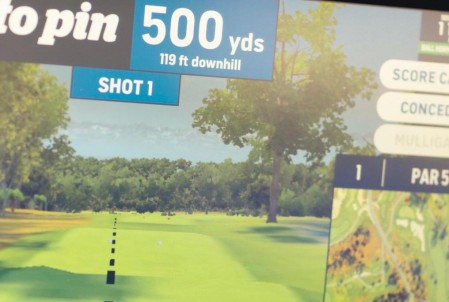 Enter our Toptracer Winter Pairs Knockout competition
Sep 12, 2019
We're now taking sign ups...
Get involved in our first ever Toptracer Winter Pairs Knockout competition!
What is the competition?
It's a matchplay knockout (alternate shot) competition on the Toptracer virtual golf.
How can you get involved?
All you need to do is put your name down this September and pay your £10 entry fee as a pair. Simply sign up in the American Golf shop - everyone is welcome to join so get involved.
What's the prize?
There are £200 worth of American Golf vouchers for the first place winners to share and the runners up will share £100 of American Golf vouchers.
How much does it cost?
There's the £10 per pair entry fee payable on sign up then each time you come to play, it'll be £3.50 per player to cover the range balls and bay hire.
When will this competition be?
The first round draw will take place on Friday 4th October - the first game must be played during October. Depending on how many teams enter the knockout, it could go on until January / February time.
Are there any handicaps?
Yes, it's half the difference of the players combined handicaps (max 18 handicap).
Do you have any questions about the competition?
The competition is organised by Matthew Ombler PGA - get in touch with him on 07944223477 if you have any questions.