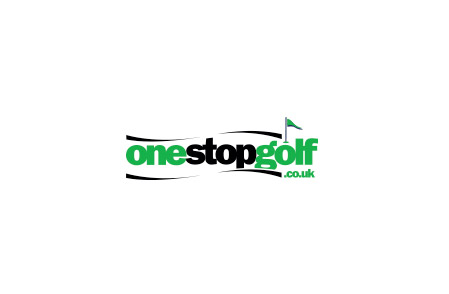 7 reasons to love golf
Feb 06, 2018
In the run up to Valentine's Day, we thought we'd share with you all a handful of reasons to love golf … Feel free to share this with your other half next time they're nattering about you spending too much time out on the course ;-)


Keeps your heart healthy.

What better time of year to be thinking about your heart than Valentine's Day, ey? Walking around the course, swinging a club and carrying your bag all contribute to getting your blood pumping and improving the health of your heart.



Weight loss.

If your New Year's Resolution was to drop a few pounds (and you've already given in) then grab your clubs and head to your nearest golf course! Think about all those steps … on average you can burn around 1,450 calories playing 18 holes.



Reduces stress.

Endorphins (mood-enhancing chemicals in your brain) are released whilst playing golf, helping to keep you calm & relaxed - that is until you have a blow-up hole of course! If you have a particularly stressful job then that's even more of an excuse to play ….



Improves sleep.

Exercise and fresh air are the ideal combination to help you to sleep better. If you struggle to get some shut-eye, then a walk around the course may be just the cure you need.



It's a challenge.

A bit of competition is a great way to keep your mind active and give you goals and aims to strive for. Whether it's reducing your handicap, mastering a new club or beating your mate … there's always some way to improve with golf! Why not book a lesson with one of our pros to work on your game? Call us today on 01482 49 49 48 to find out more.



Benefits your social life.

With golfing holidays, competitions and friendly rounds to look forward to, your golfing social calendar is sure to get booked up. There's always something going on at your local golf club or at One Stop Golf to keep you falling in love with the game over and over again. It's no surprise that over 24% of all adults in England are interested in playing golf with all the great social benefits that come along with it.



It's a great spectator sport

Over the years more advanced technology has massively improved watching golf on TV. The shot tracer helps you to clearly see the ball flight on screen and judge how well the shot has been taken. It makes following your favourite players even easier.

When any of the majors are on, it's fair to say we're all glued to our TVs! We're counting down the days until the Masters already (it's 5th - 8th April this year for those wondering). Who do you have down to win the green jacket in Augusta?
So there you have it! Our top 7 reasons to love golf - does your passion for the sport stem from somewhere else? Let us know why you love it so much over on Facebook or Twitter.
We'll be introducing a Valentine's Week special offer very soon - watch this space.