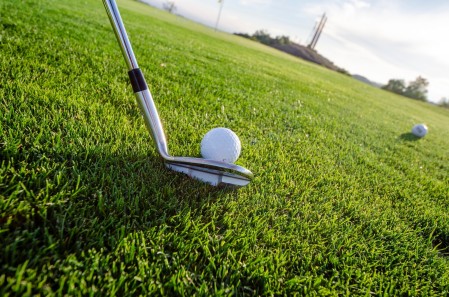 4 things you need to know when getting into golf
Oct 22, 2020
So you want to learn how to play golf? Excellent news. There are so many health and social benefits linked to the sport making it ideal for any age group to take up.
In this blog post we'll explore the key pointers you need to know when you're considering learning how to play.
#1 It's not as easy as it looks
Don't get disheartened if you don't take to golf straight away. The professionals may make it look like a breeze on TV, but golf is a highly skilled sport that takes years to learn. In fact, you never stop learning!
Some people will pick it up more naturally than others but having a strong mindset and a willingness to practice is key. Everyone loves a challenge though, right?
When you start to see improvements in your swing it'll make all that practising worthwhile. There's no better feeling than seeing your handicap reduce. That's when you really start to enjoy the game.
#2 You won't be course-ready from the off
The best place to start learning is the driving range. This is where you can have your first taste of the game. Be sure to test out every club in your bag and get to grips with how far you can hit the ball with each club. Too many swing thoughts can be distracting so focus on one element at a time when you're trying to improve.
The best part about our facilities down at One Stop Golf is that we have a driving range and short game area for you to practice both elements of the game. We also have a Toptracer range which offers you the chance to play a completely virtual game of golf before hitting the course. Find out more about Toptracer.
#3 Squash bad habits by consulting a professional
If you want to kickstart your golf progression then you'll get the best tips from a PGA pro. Book a lesson with coach, Matt Ombler, to find out how you can improve your swing and get course-ready. Lessons can be booked online here.
#4 Make sure you're using the right equipment
Using the wrong clubs will stunt your progression. Head to American Golf to get custom fit for a set that will be better suited to your needs. You'll be in good hands and offered advice that'll set you up ready for your first round on the course.
So there you have it, our top 4 pointers to keep in mind before you take up golf! If you have any questions, be sure to ask us over on Facebook and we'll be happy to help.